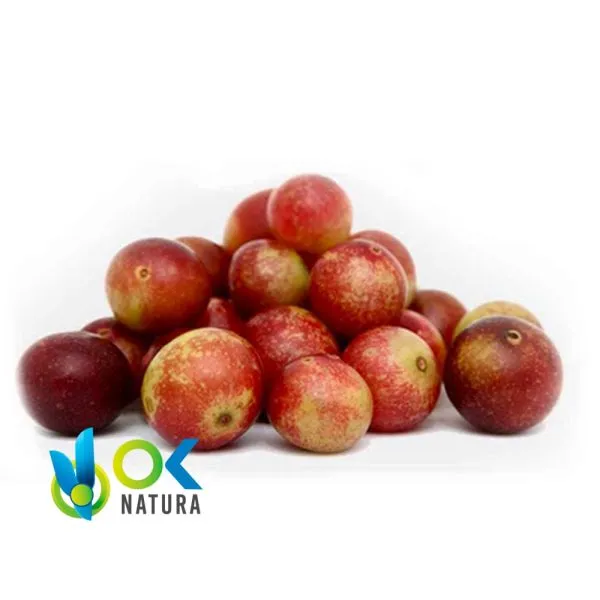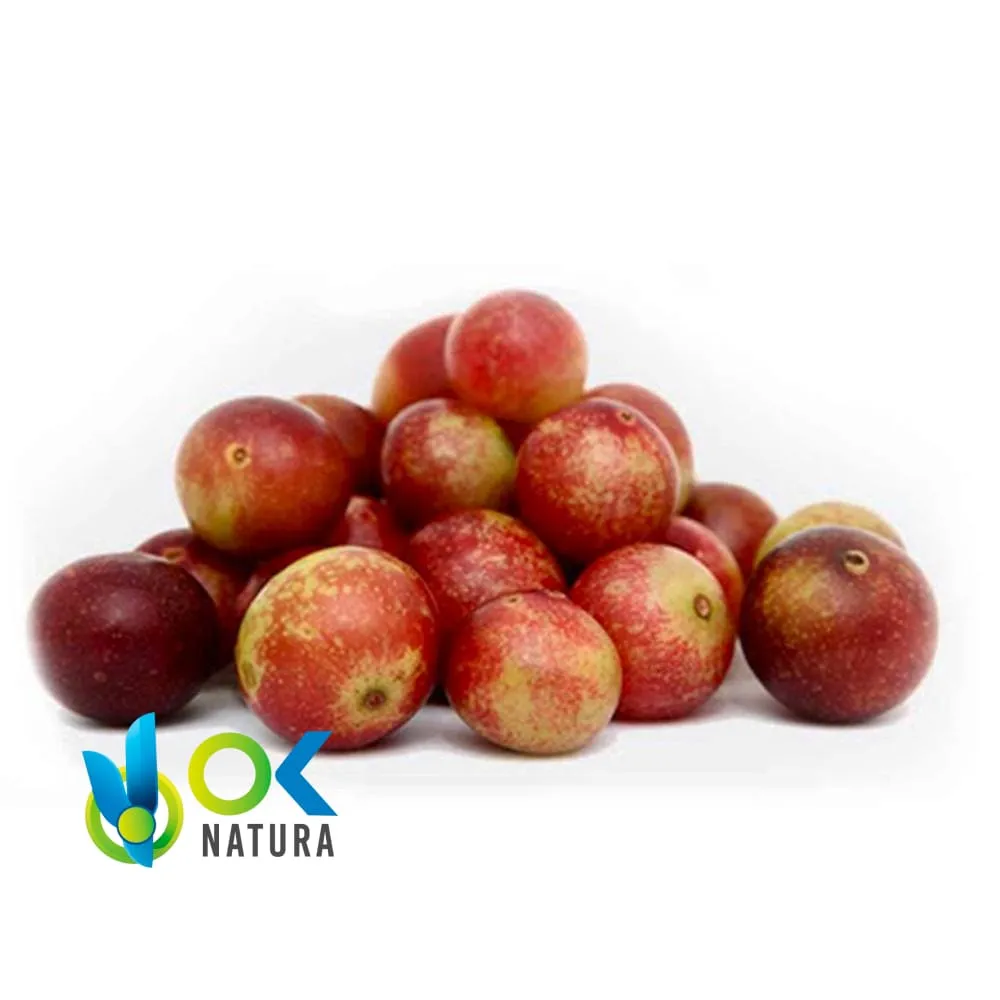 CAMU CAMU – Shell + Seeds / 50gr at 1kg – (Myrciaria Dubia) – Powder 100 % natural
Description
Additional information
Description
CAMU CAMU: Unveiling the Power of Nature
Notable Quality: CAMU CAMU: The Nutrient-Packed Superfruit from the Amazon Rainforest
Exploring the Wonders of Camu Camu
Description:
Prepare to dive into the heart of the Amazon Rainforest, where an extraordinary superfruit, CAMU-CAMU, thrives. Known for its exceptional nutritional benefits, CAMU CAMU has taken the health and wellness world by storm. This guide provides an in-depth exploration of CAMU-CAMU, including its origin, versatile applications, health advantages, potential considerations, and expert tips on how to incorporate this fantastic fruit into your life. By the end of this journey, you'll be eager to experience CAMU CAMU's tremendous benefits. Don't miss the chance to purchase CAMU CAMU – Shell + Seeds from our online store and unlock the full potential of this superfruit.
Traditional and Lesser-Known Uses
Traditional Uses:
Vitamin C Source: CAMU-CAMU is revered for its exceptionally high vitamin C content, which is essential for immune support and overall health.
Citrusy Flavor: The tart, citrusy taste of CAMU-CAMU makes it a great addition to beverages, smoothies, and desserts.
Lesser-Known Applications:
Natural Skincare: CAMU-CAMU's vitamin C content can be utilized in skincare routines for a brighter complexion and protection against skin damage.
Gut Health: The dietary fiber in CAMU CAMU supports digestive health and may help alleviate common digestive concerns.
Pros and Cons of CAMU CAMU
The Pros (Benefits):
Immune System Support: The high vitamin C content in CAMU-CAMU boosts the immune system, helping to fight off illnesses.
Antioxidant Power: CAMU-CAMU is packed with antioxidants that neutralize harmful free radicals and promote overall well-being.
Skin Health: Topical applications of CAMU-CAMU can help improve skin texture and reduce signs of aging.
The Cons (Warnings and Safety):
Strong Flavor: The tartness of CAMU-CAMU may be too intense for some people, so consider moderating the amount used in your recipes.
Allergies: While rare, allergies to CAMU CAMU can occur, especially in individuals with sensitivities to tropical fruits.
Instructions and Recommendations
To make the most of CAMU-CAMU, here are some instructions and recommendations:
Consumption: Add CAMU-CAMU powder to your smoothies, beverages, or desserts for a burst of vitamin C.
Skincare: For a homemade face mask, mix CAMU-CAMU powder with water or honey and apply it to your skin. Leave it on for 15 minutes and rinse.
Moderation: Due to its potent taste, use CAMU-CAMU sparingly until you're accustomed to its flavor.
Immune Boost: In times of weakened immunity, consider increasing your intake of CAMU CAMU to fortify your body's defense mechanisms.
Other Names for CAMU-CAMU
CAMU CAMU is also known by various names, including:
Myrciaria Dubia
Amazonian Superfruit
Cacari
Conclusion: Embrace the Power of CAMU-CAMU
In conclusion, CAMU CAMU is a remarkable superfruit, celebrated for its impressive vitamin C content and its impact on immune support and skincare. It offers a variety of applications that can enhance your overall well-being. Discover the incredible benefits of CAMU CAMU by purchasing CAMU CAMU – Shell + Seeds from our online store.
Note:

OK Natural products are obtained and sold in their pure state and of 100% natural origin to native communities. They do not contain any type of pesticide, chemical, herbicide or any other artificial substance.

Disclaimer:
All products are legal in our country of origin, it is the customer's responsibility to investigate its legality in the destination country.

The use of these natural products does not replace a medical consultation.

In no way does it imply medical claims about the ability or effectiveness of any of our products to treat, prevent or mitigate any disease or illness.

The use and application of our products is the exclusive responsibility of the customer.

These effects of this product are supported by the empirical experience of ancient traditional medicine with excellent results.

The absence of harmful side effects if administered in the correct dose. But the information identified here is in no way an ordinance or prescription.

The statements and links to websites contained therein have not been evaluated by the FDA or international food and drug authorities.
rich and delicious fruit
a fruit that I did not think of trying again, thanks to oknatura I do not stop placing orders, all with a great economic price, good service and most importantly, very good quality. I love.