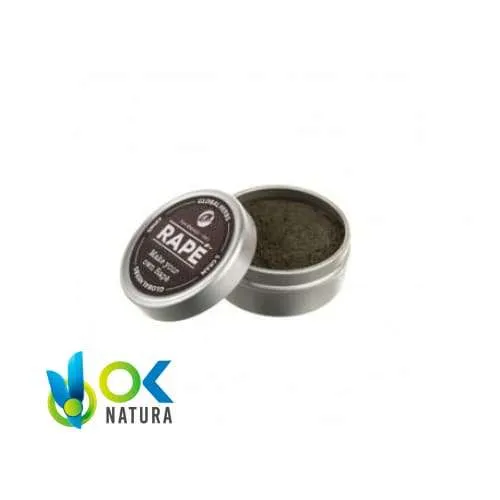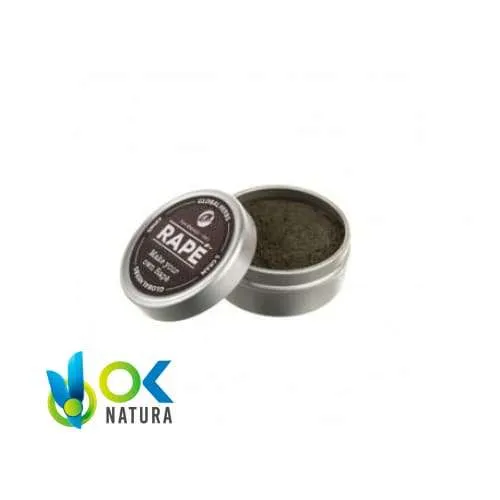 RAPÉ SNUFF – EUCALIPTO / 5gr at 100gr / – (Eucalyptus) – 100% Natural Plant Powder
Description
Additional information
Description
RAPÉ SNUFF – EUCALIPTO: Breathe in the Refreshing Power of Eucalyptus
Notable Quality:
RAPÉ SNUFF – EUCALIPTO: Experience the Invigorating Benefits of Eucalyptus
Introduction to RAPÉ SNUFF – EUCALIPTO
Description:
Welcome to the world of RAPÉ SNUFF – EUCALIPTO, where you'll discover the refreshing and invigorating power of Eucalyptus. This exquisite snuff has a long history of traditional use, but it offers so much more. In this guide, we'll explore the myriad uses, both traditional and lesser-known, uncover the numerous benefits, safety considerations, and learn the best ways to embrace the essence of Eucalyptus.
Traditional and Lesser-Known Uses
Traditional Uses:
Respiratory Support: For generations, RAPÉ SNUFF – EUCALIPTO has been a trusted ally for supporting respiratory health. Its camphor-like aroma can help clear the sinuses and ease breathing.
Lesser-Known Applications:
Mental Clarity: Beyond its respiratory benefits, some have turned to Eucalyptus snuff for mental clarity and focus. The refreshing scent is believed to awaken the mind.
Spiritual Connection: Eucalyptus is known for its cleansing properties, which can help individuals feel more grounded and connected during meditation or ritual practices.
Pros and Cons of RAPÉ SNUFF – EUCALIPTO
The Pros (Benefits):
Respiratory Relief: Experience the soothing relief of Eucalyptus as it clears your airways, making breathing easier during periods of congestion.
Mental Clarity: Eucalyptus is renowned for its ability to invigorate the mind, offering mental clarity and heightened focus.
Spiritual Cleansing: If you're looking to enhance your spiritual practices, the cleansing nature of Eucalyptus may provide a sense of grounding and purity.
The Cons (Warnings and Safety):
Sensitive Skin: It's important to remember that the powdered form of RAPÉ SNUFF – EUCALIPTO may irritate sensitive skin. Always apply snuff with caution and precision.
Moderation: As with any sacred snuff, use Eucalyptus snuff in moderation. Excessive use may lead to discomfort or overstimulation.
Instructions and Recommendations
To get the most out of RAPÉ SNUFF – EUCALIPTO, follow these instructions and recommendations:
Preparation: Begin in a quiet, peaceful space. Create an intention for your snuff ceremony, whether it's for respiratory support, mental clarity, or spiritual connection.
Applicator Use: If you're new to snuff application, consider using an applicator for precise and controlled use. This can help avoid irritation and ensure an effective experience.
Mindful Application: When using snuff, always apply with intention and a clear mind. Breathe deeply after each application and allow the essence of Eucalyptus to cleanse your being.
Stay Hydrated: Drink plenty of water before and after your snuff experience to keep your throat moist and ensure comfort.
Share the Experience: If you feel comfortable, share your snuff experience with others. It can be a powerful way to connect and learn from one another.
Other Names for RAPÉ SNUFF – EUCALIPTO
RAPÉ SNUFF – EUCALIPTO is also referred to as Eucalyptus Rapé.
Conclusion: Embrace the Refreshing Essence
In conclusion, RAPÉ SNUFF – EUCALIPTO invites you to embrace the refreshing essence of Eucalyptus. Whether you seek respiratory relief, mental clarity, or a deeper spiritual connection, Eucalyptus snuff offers a multifaceted experience. Dive into the invigorating benefits and breathe in the rejuvenating power of Eucalyptus.
Note:

OK Natural products are obtained and sold in their pure state and of 100% natural origin to native communities. They do not contain any type of pesticide, chemical, herbicide or any other artificial substance.

Disclaimer:
All products are legal in our country of origin, it is the customer's responsibility to investigate its legality in the destination country.

The use of these natural products does not replace a medical consultation.

In no way does it imply medical claims about the ability or effectiveness of any of our products to treat, prevent or mitigate any disease or illness.

The use and application of our products is the exclusive responsibility of the customer.

These effects of this product are supported by the empirical experience of ancient traditional medicine with excellent results.

The absence of harmful side effects if administered in the correct dose. But the information identified here is in no way an ordinance or prescription.

The statements and links to websites contained therein have not been evaluated by the FDA or international food and drug authorities.
It's amazing
Very fundamental for me right now, I would not change it for anything, the order arrived super fast and direct to my house, there is nothing better than trying my monkfish. It's amazing, the first time I know a page like this. Thank you very much ok natura.